Problem
A globally recognized manufacturer of pressure control equipment used in the oil and gas industry – gate valves, ball valves, surface and subsea BOPS, choke and kill manifolds, etc. were experiencing heavy corrosion on equipment being stored in their warehouse and during overseas shipments. They tried several grease and wax coatings to help mitigate the issue, but continued experiencing rust. An enormous amount of time and money was lost due to refurbishing and scrapping pieces of badly corroded equipment. They contacted Zerust®, as they were looking for a corrosion control company to assist with protecting the parts while in storage and shipment.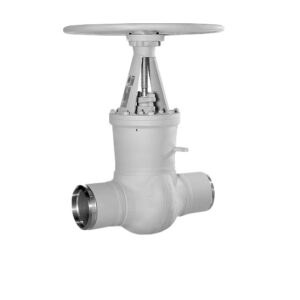 Solution
A local Zerust® representative visited the customer's facility and immediately identified their need for Zerust®. They did not want to wrap the large equipment in vapor corrosion inhibitor (VCI) film, but rather preferred an on-contact inhibitor that would withstand the harsh environment for an extended period of time.
The Zerust® representative recommended AxxaCoat™ 90, a wax-based corrosion inhibitor and durable corrosion protection coating that's excellent for the protection of metals against the elements of unsheltered shipping applications and for long-term outdoor protection. After discussing this product with the customer, they were provided with free samples for them to try during a trial shipment. After a couple weeks of testing,  the customer expressed their satisfaction with the product and have been purchasing ever since, without any corrosion issues.